When people ask me, "John what do you do?" my answer is simple:  "I'm excited to be a part of one of the best boutique digital marketing agencies that is focussed on helping customers grow their businesses."
But the term "digital marketing" means that we have to be experts in marketing and the tech that makes everything we do work.  Plus, we focus on financial services as a key market which means our technology must also be compliant.
---
Marketing experts + marketing tech experts + compliance focused = very few companies that can do this.
---
To help meet our long-term goals and customer needs we've been planning, testing, and finally implementing our new data center environment.  We've been re-building our entire infrastructure from scratch.  This has HUGE implications for our customers:
Faster marketing tech = faster websites = better SEO scores = more + happier website visitors.
Encrypted databases = the strongest compliance available from any provider of secure form hosting.
Enhanced security = better protection from new and innovative hackers.
Increased data center staffing = a team that can rapidly respond to needs including attack mitigation, server expansion, etc.
New Forms, New Newsletters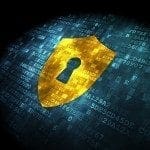 Forms:
We are the only known secure form provider who encrypts the customer-entered data at the database level.  This helps you meet the strictest guidelines set forward by PCI, HIPAA, GL
BA, etc.  Our new form system offers the paid option of securely delivering customer entered information via encrypted Email.  This is a HUGE bonus for our customers who no longer wish to login to the secure online inbox to retrieve messages.
Newsletters:
Our new newsletter platform is designed to offer customers the ultimate in design flexibility for any newsletter we offer.  No longer limited to just a logo integrated into a flat design, our system gives customers the ability to layer custom designs around the newsletters for a "made just for you" fit and finish.
Coming Soon to You…
Now that the datacenter build-out is complete and all of our greendaysgroup.net customers have been ported over to the new environment, we are working diligently to move our liftdemand.com and siteforless.com customers over to the environment.  Be on the lookout for communication from us as we schedule time with you for your conversion.
As a part of our Summer of The Customer we expect to have our new Forms and Newsletter system operational before the end of September.  Customers will have access to these new systems as they are moved to our greendaysgroup.net environment.